Skip to main content
It looks like you're using Internet Explorer 11 or older. This website works best with modern browsers such as the latest versions of Chrome, Firefox, Safari, and Edge. If you continue with this browser, you may see unexpected results.
Course & Subject Guides
Resource Guide Additions
If you know of other on-campus or off-campus resources for this guide, please send suggestions to Leslie Poljak.
Welcome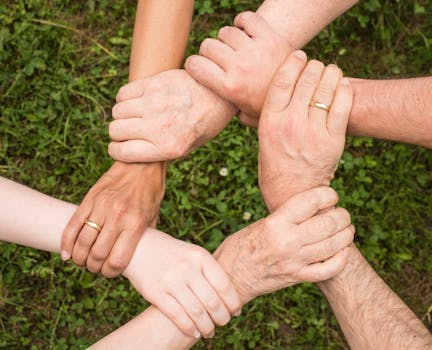 This site provides links to support resources for those seeking assistance as they complete their studies at the University of Pittsburgh, both at the University and within the Pittsburgh community. Please note that these links do not imply endorsement and are provided for informational purposes only.
University of Pittsburgh Campus Resources
Emergency Student Loans

The Emergency Student Loan program administered through the SORC is intended to assist students in overcoming minor financial emergencies.

Meal Assistance Program

Designed to provide an additional short-term food resource for students facing food insecurity caused by an emergency or other unforeseen circumstances.

Endowed Book Fund

Provides a grant to students to cover a semester's worth of books from the University of Pittsburgh.

Student Toolkit

Provides links to the academic calendar, academic success workshops, peer tutoring, enrollment resources, and more.

Student Health Insurance and Employment

Provides students with access to job opportunities on campus and information about health service coverage plans.

Office of Admissions and Financial Aid

Provides information and services related to financial aid and scholarships.

Provides links for filing the Free Application for Federal Student Aid (FAFSA).

University Counseling Center

Provides individual, group, and couples therapy sessions.

Pitt Pantry

Provides food assistance to University of Pittsburgh students, staff, and faculty.

Student Support Services

Provides advising, skills- building workshops, leadership training, and academic tutoring as well as lots of fun social outings and activities helping first-generation and low-income students to make the most of their time at Pitt.

University Student Health Service

Provides clinical and counseling services to students.

Graduate Student Resources

Provides links to wellness resources for graduate and professional students.

On-Campus Emergencies (24/7)

412-624-2121
Local COVID-19 Resources
Pitt Emergency Management Website

Guidance and information related to the University's pandemic response.

Student Emergency Assistance Fund

The Fund, to be administered at the direction of the Provost, will be used to provide financial support for degree-seeking students of the University of Pittsburgh with unanticipated and insurmountable expenses related to emergency situations that may result in students facing financial hardship.

Pitt Pantry

Provides food assistance to University of Pittsburgh students, staff, and faculty.

COVID-19 Resources

A central resource page from the University Library System for everyone in the Pittsburgh community currently feeling the effects of the COVID-19 pandemic.

Allegheny County COVID-19 Website

Resources from the Allegheny County Health Department.

COVID-19 Hotline

888-856-2774
24/7 hotline for questions and concerns about COVID-19 from Allegheny County Health Department and United Way 211.

Free Food Distribution Sites

Map displaying locations of free food distribution sites in the region.

COVID-19 Resources (Pittsburgh, PA)

Managed by Ehrrin Keenan, Operations Manager at Bridge to the Mountains