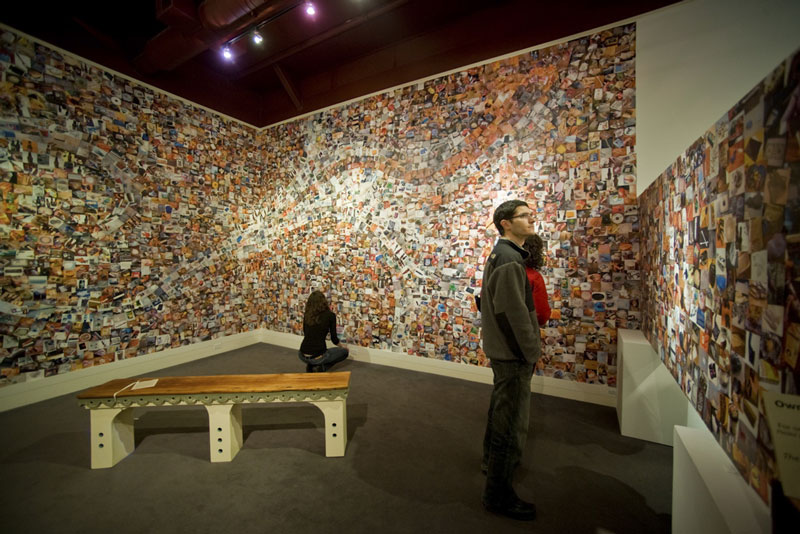 My Carbon Footprint: 365 days of tracking my CO2 emissions aka Self-Portrait: 365 Days of Considered Consumption, Tim Gaudreau, 2015
Tim Gaudreau's exhibition at the New England Institute of Art, MA, featured thousands of his photos that documented his CO2 (carbon dioxide) footprint.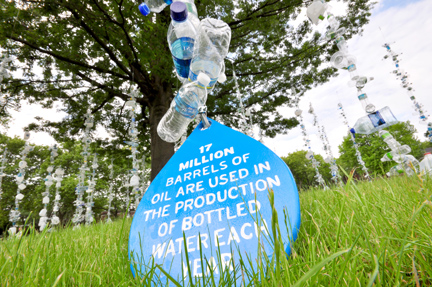 Watershed, MSLK Eco-Installation 2009
"Watershed, features 1500 disposable water bottles and again highlights only 1 second of US consumption. Mixed throughout both installations are signs with facts about the dangers of this rate of consumption and what the public can do to make a change."
The SXSW Eco conference creates a space for leaders in various industries who are making a positive social and environmental impact to meet, learn, be inspired and create results.
The Living Water Garden (A 5.9-acre urban park in Chengdu, China). The Wetlands. Betsy Damon, 1998.
"Betsy Damon is committed to combining art with activism and she feels that her work must have an impact. In the 1970's she founded an organization called No Limits for Women in the Arts. This national network of women artists, which is still in existence today, embraced the concept that artists and relationships create social and environmental change."